"SUMMER PHYSIQUE"!!!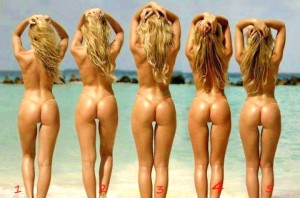 ACHIEVING THAT "SUMMER PHYSIQUE"
ORGANISATION IS THE KEY,
HERE ARE A FEW POINTERS:
1. SET REALISTIC & PRACTICAL GOALS
TRYING TO LOSE 3 STONE IN 2 WEEKS IS NOT REALISTIC.
2 – 3POUNDS A WEEK IS IDEAL
2. DIFFERENT CARDIO, DIFFERENT DAYS
LONG STAMINS RUNS ONE DAY, SHORTER INTERVAL RUNS THE NEXT DAY, THIS AIDS FAT BURNING & INCREASE FITNESS LEVELS.
3. CONCENTRATE
WHEN RUNNINGTHINK ABOUT YOUR BREATHING AND STRIDE PATTERNS. WITH THE WEIGHTS THINK ABOUT THE SPECIFIC MUSCLE GROUP YOU ARE WORKING ON WHILST LIFTING.
4. "THE HOLY GRAIL"
THE ABS, THE 6-PACK, CALL IT WHAT YOU WILL – WE ALL WANT ONE. THE GOOD NEWS IS THAT WE ALL HAVE ONE
, THE BAD NEWS IS MOST OF US CAN'T FIND IT. THE SECRET IS NOT DOING 2000 SIT-UPS OR CRUNCHES EVERYDAY BUT TO VARY YOUR ROUTINE. YOU NEED TO DO UPPER & LOWER ABS , AS WELL AS OBLIQUE (LOVE HANDLES).
5. DIET
THE KEY TO A FLAT STOMACH & 6-PACK ABS IS DIET. THIS DOES NOT MEAN STARVATION, EAT SENSIBLY, HEALTHY LIGHT BREAKFAST, TRY TO MAKE LUNCH THE LARGEST MEAL OF THE DAY (NOT ALWAYS EASY). BECAUSE IN THE AFTERNOON YOU ARE MORE ACTIVE THAN EVENING OR OVER NIGHT – THEREFORE BURNING MORE CALORIES IN THE AFTERNOON.
CUT DOWN ON  SNACKS & REPLACE WITH FRUIT. CUT BACK ON FATTY FOODS & RICH SAUCES, BUT MOST OF ALL CUT DOWN YOUR PORTION SIZES.
GOOD LUCK, SEE YOU ON THE BEACH!!!