About
Hi, My name is PETE DAVIS. I've worked in the fitness industry for the past 17 Years. I  have always trained or participated in sport. I qualified as a gym instructor with Fit To Perform & passed my personal training course with Focus. I worked for Virgin (formally  Esporta) for 6 years before opening my own Private Personal Training Studio/Gym which I ran for 10 years.  I have now relocated & will be working out of Synergy Fitness in Hainault Essex.
If you are training already, are you finding it hard to drop the weight ? I can defiantly help with that. Have you been hitting the weights for a while but not getting the results or definition that you are looking for ? I can defiantly help with that. If you are new to training,I promise to be gentle with your introduction to training.Let me help You to reach your targets.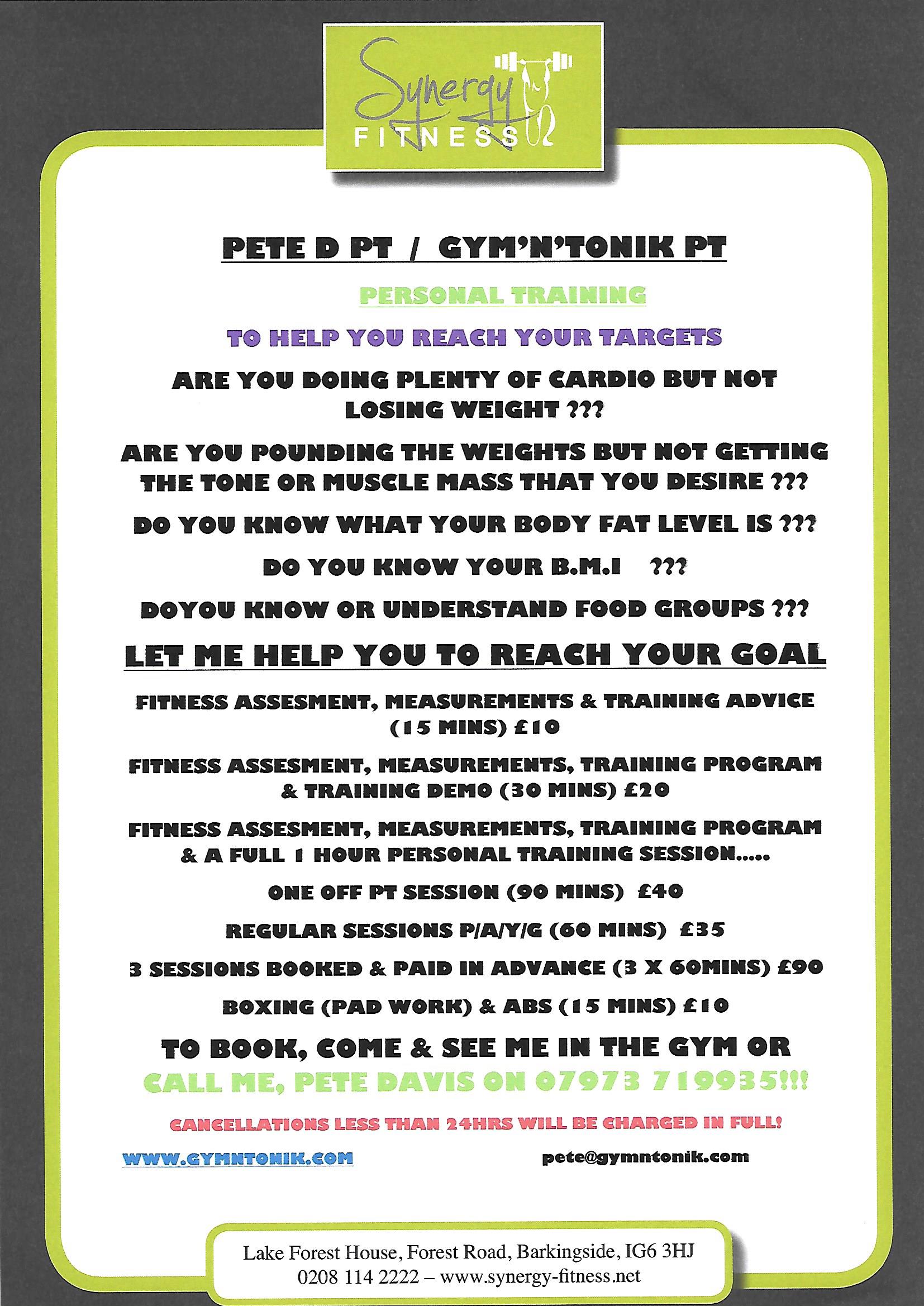 We Specialise in:
Weight Loss
Toning
Weight Training
Body Scultping
Sports & Body Conditioning
Boxing (Pad & Bag Work)
Assistance with injury rehab
Fitness Training
I also cater to preparation for fitness tests to enter the police, fire brigade, army, etc.